Spring Featured Customer: Ken's House of Pancakes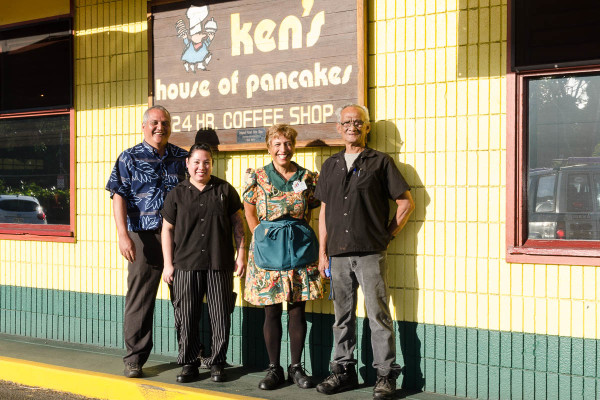 Since 1971, Ken's House of Pancakes has been a landmark to locals and tourists alike, providing delicious eats as one of the few 24-hour joints on the East Side. Ken's has everything from fruit-topped pancakes, homemade omelets and famous prime rib to  all-you-can-eat tacos and sizzling burgers to satisfy all your tastes whether you're on the way home from a late night out or just waking up.
Rated Best Breakfast 14 years in a row, Ken's continues to grow as a successful local business. Ken's is also rated #18 of 211 on Trip Advisor's best restaurants in Hilo and has a 4-star rating on Yelp. We are fortunate to have a relationship with Ken's for over two decades and look forward to continuing to support an awesome local food joint.  Thank you for all your support to Suisan!