Our Mission
"To make a difference by contributing to the success of our customers."
History of Suisan Company, Ltd.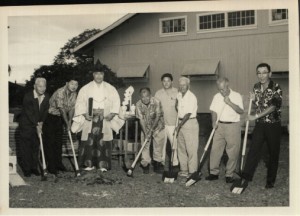 Suisan has a history of overcoming challenges and embracing change while working with the community to build a better future. On September 7, 1907, Torazuki Hayashi and Hitaro Egawa formed a cooperative Sui San Kabushiki Kaisha. Kamezo Matsuno along with other peddlers and fisherman became associates and purchased the entire business of R.A. Lucas, which included the lease of the newly established Gehr Fish Market.
Controversy loomed over this business transaction due to many Japanese fisherman committing to sell their catch to the Gehr Market then later changing to support the new Sui San Kabushiki Kaisha. This matter was settled in the courts and the US Suisan Kabushiki Kaisha, Limited was in full swing.
During the early years, Suisan Company, Ltd. overcame a series of trials and tribulations. During WWII, Japanese fisherman were set back when the US military seized property and forbid fishing. Suisan started to recover when this ban was lifted at the end of the war and fishing resumed. The reprieve didn't last long. In 1946, a 7.4 magnitude earthquake occurred in the Aleutian Islands which generated a giant tsunami that destroyed most of the Japanese fishing fleet. The Suisan Fish Market was also destroyed and shareholders had to focus on rebuilding their once prosperous business.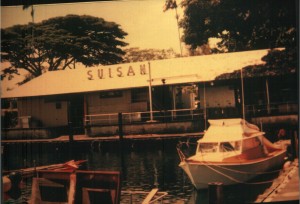 Suisan continued to look forward and gained momentum in the 1950's. Improved fishing methods, technological advances and efficient shipping methods allowed the company to become profitable. Suisan harvested larger catches and increased exportation of fish. As part of this progressive movement, US Suisan Kabushiki Kaisha, Limited changed its name to Suisan Company, Limited and purchased the property at 1965 Kamehameha Avenue. Suisan embraces their roots and continues to use the Hilo warehouses as part of their operation supporting the island workforce.
In 1960, another large tsunami devastated the Hilo Bay area and the Suisan Fish Market which again included the Suisan Fish Market. While Waiakea businesses and residents relocated, Suisan again rebuilt and continued to support fisherman at the mouth of the Wailoa River. Suisan's Fish Market remains open at this location.
Proud to pass on the family business, Mr. Kamezo Matsuno retired his 60 years of experience and his son, Mr. Rex Yoshio Matsuno took over as President. Rex's new enthusiasm brought momentum and Suisan broadened its horizons by substantially increasing the storage facilities for frozen, chill, dry, and janitorial products. Under his leadership, Suisan expanded to the Kona industrial area where they purchased additional storage facilities and extended into new markets. Suisan became the largest food distribution facility on the Big Island of Hawaii.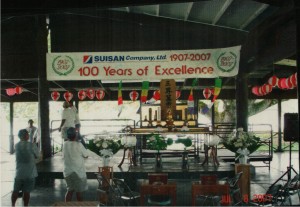 In 2007, Suisan Company, Ltd. celebrated its 100th year of providing excellent service to the guests and residents of the Big Island. Over the next six years, Suisan rose to new challenges when faced with devastating hurricanes, lava flows and a fire, all of which claimed homes, businesses, the corporate office and part of Suisan's warehouse. Within three days of the of the fire, Suisan was back in operation at the current office location in the Ben Franklin Building at 333 Kilauea Avenue.
Still a major part of the Big Islander's lives, Suisan continues to provide quality goods and products to their customers and is a major employer.