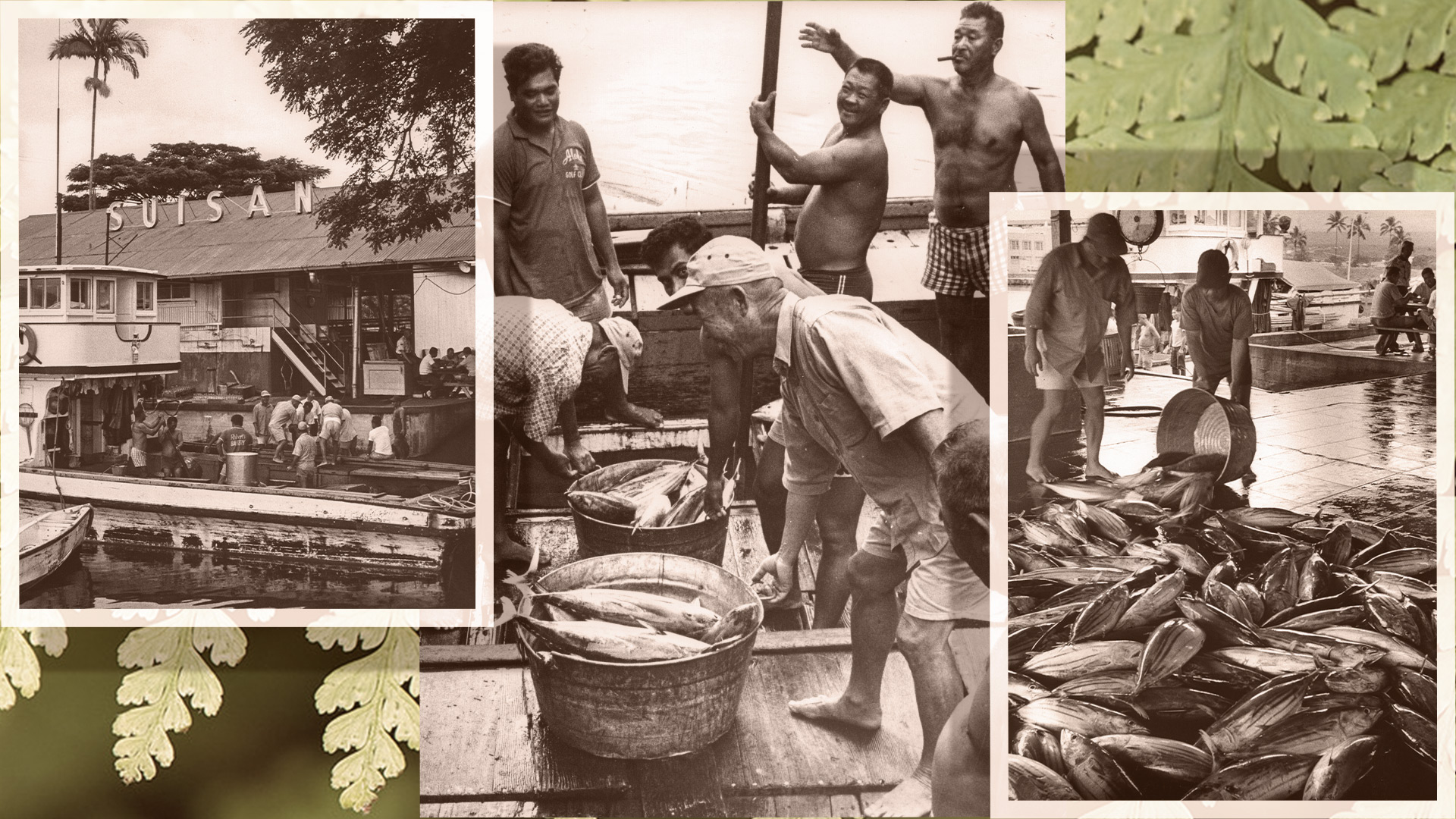 Suisan is proud to be part of the Hawaiian fishing tradition and community, and we honor our fishermen and their families. Suisan Fish Market provides wholesale and retail customers with the freshest seafood available. In addition to pelagic species, Suisan offers the largest variety of reef fish, a highly prized commodity. Suisan Fish Market is fully compliant with federal and local regulations regarding the fishing and handling of seafood products.
Our Fishing Community
Fishermen are HACCP compliant which addresses food safety through the analysis and control of hazards from raw material production to consumption of the finished product.
Current hours of operation:
Monday, Tuesday, Thursday, Friday, Saturday: 9:00am-3:00pm
Sunday & Wednesday:     Closed
For catering information, call the fish market at (808) 935-9349.
Fish available:
Most of the time our fish market has ahi, mahi-mahi, ono and salmon available. We can have up to 50 other varieties of fish on hand throughout the seasons.
Fish availability and prices change everyday based off of the current market. To receive a daily email with current prices, please subscribe to our daily newsletter by using the sign up area in the right sideboard of this page.