Hormel Foods
Hormel Foodservice, founded by George A. Hormel, is driven by George's motto, "originate, don't imitate." Hormel continues to innovate friendly foodservice products that are flavorful, nutritious and convenient.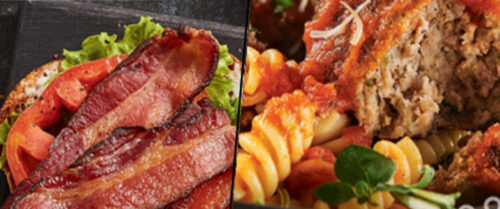 Hormel carries full lines of deli meat, special meat preparations such as Natural Choice(r) roast beef and Fire Braised(tm) chicken breast. Check out the product portfolio for details.
HORMEL IS HERE TO HELP
Your success is our priority. We're here and ready to support you in any way we can. Check out our resource hub and please, let us know how we can help.
We've spent over 20 years perfecting our craft. Getting it just right for you. We're not just here to smoke meat. We're here to help you smoke the competition.
Fire Seared. Slow Braised. Ready for your Finishing Touch!