Fontanini Sliced Pepperoni – Supreme Taste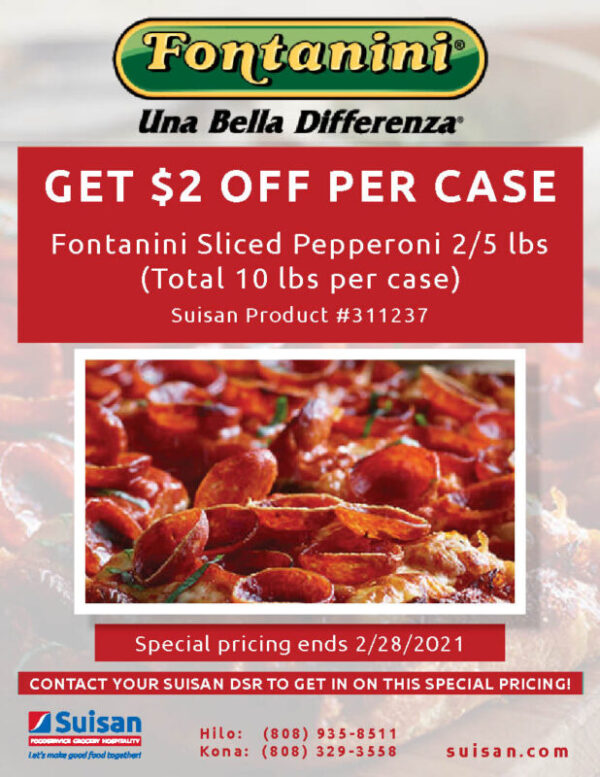 FONTANINI® SLICED PEPPERONI, 14-15 SLICES PER OZ, 2/5 LB
This superior sliced pepperoni is made from select pork and beef cuts. It has a reddish appearance and a classic flavor with a balance of sweet, savory, and spice.
Dependable performance, easy to handle.
Unique spice blends for classic pepperoni flavor.
Authentic brick-red appearance for great eye appeal.
Specific target slice count for portion control.