Jones Dairy Farm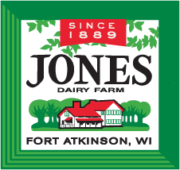 Jones Dairy Farm still uses the same 1889 recipe for their all natural sausages. Inspired by founder Milo Jones' mother, they have stayed true to tradition, keeping simple quality in all of their bacon, ham, turkey sausage, Braunschweiger and scrapple products.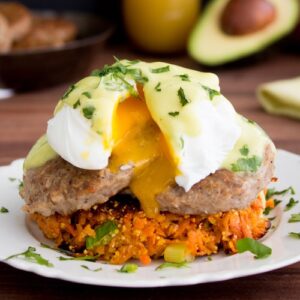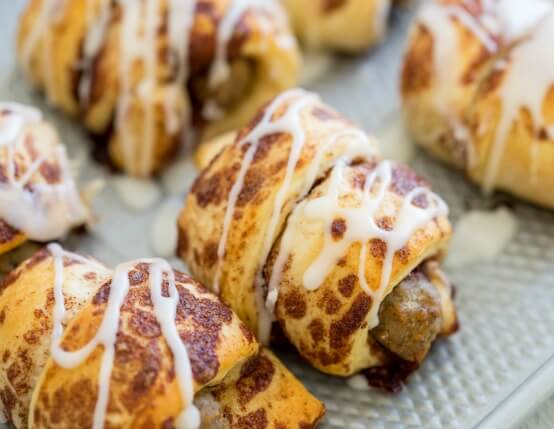 It doesn't get easier than this breakfast treat. Wrap breakfast sausage links in store-bought cinnamon roll dough, bake until golden and drizzle with frosting.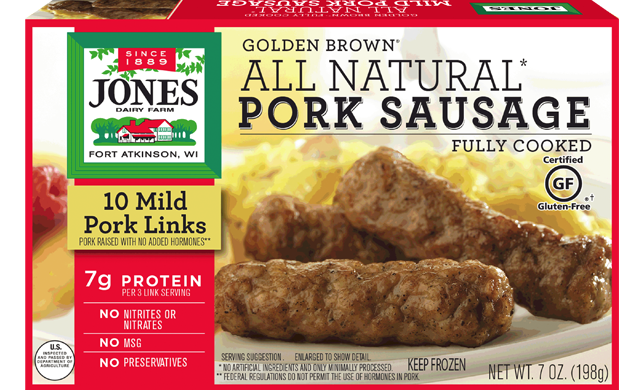 With Jones all-natural pork sausage, you can breakfast better with no additives or preservatives. Plus, it's Certified Gluten-Free. Our fully cooked, Golden Brown® varieties, including chicken and turkey, have all the legendary flavor that Jones is known for, and it's backed by a satisfaction guarantee.