Holten Meats/Branding Iron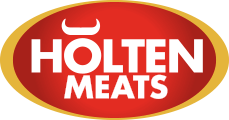 For more than five decades, St. Louis-area Holten Meat has been a family-owned player in a sector dominated by giants.
Over the years, the company used a strong focus on customer needs to grow from a four-employee local company to a more than 300-employee state-of-the-art processor. Innovative solutions like the THICK N JUICY® burger are a great example of the strong customer-centered attitude your business will appreciate.