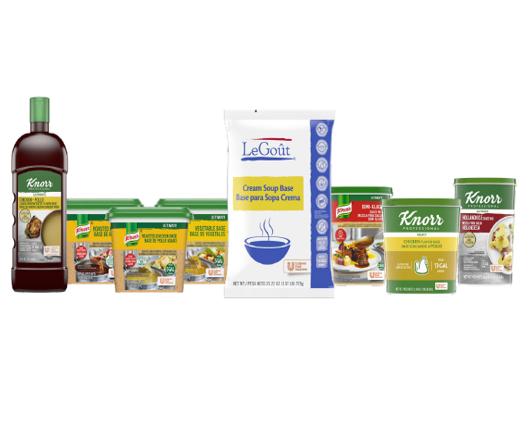 Get a fast start to full flavor with Knorr Professional and LeGout Bases!
Crafted with quality meats, vegetables, and seasonings, these popular sauces and bases are designed to add robust flavor to all your savory dishes – with the versatility and consistent performance you need to keep things running smoothly. Available in a range of variants, as well as options that include no added MSG, low sodium, and gluten free varieties for special dietary needs.
Max rebate up to $100, valid on purchases made between October 1, 2021 to December 31, 2021.
See rebate form for rules and details of promotion.