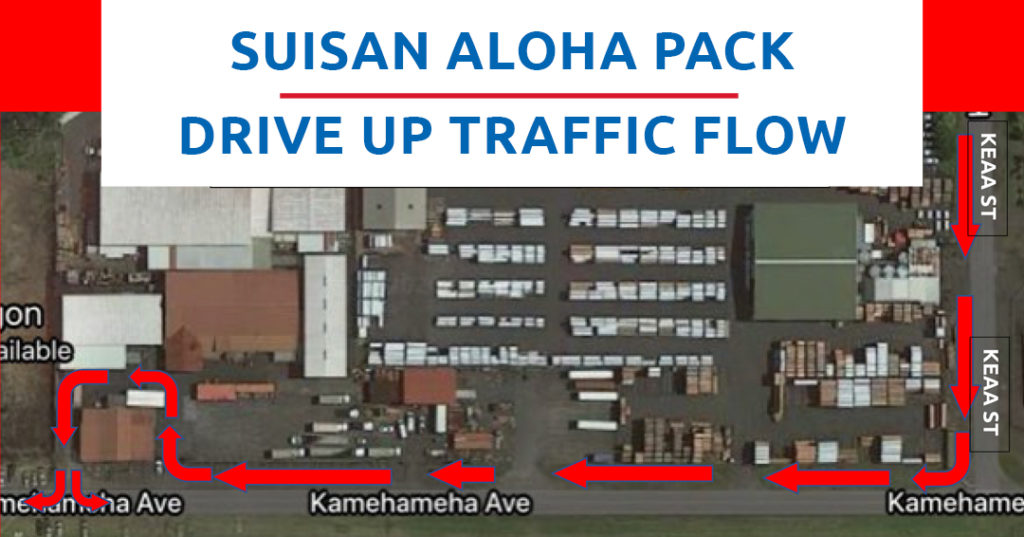 We are reorganizing our Suisan Aloha Pack event to our new location, SUISAN HILO WAREHOUSE.
Click on the Google Maps link or copy it into your browser to get directions:
We also have traffic flow diagrams. Just click on the "Download PDF" button. 
We will start up Aloha Packs again at the NEW location on Tuesday, April 28th.
Click on the button to see the Ride Along short video of Dave Exotic and Ben G as they give you more information on the new location and traffic flow.