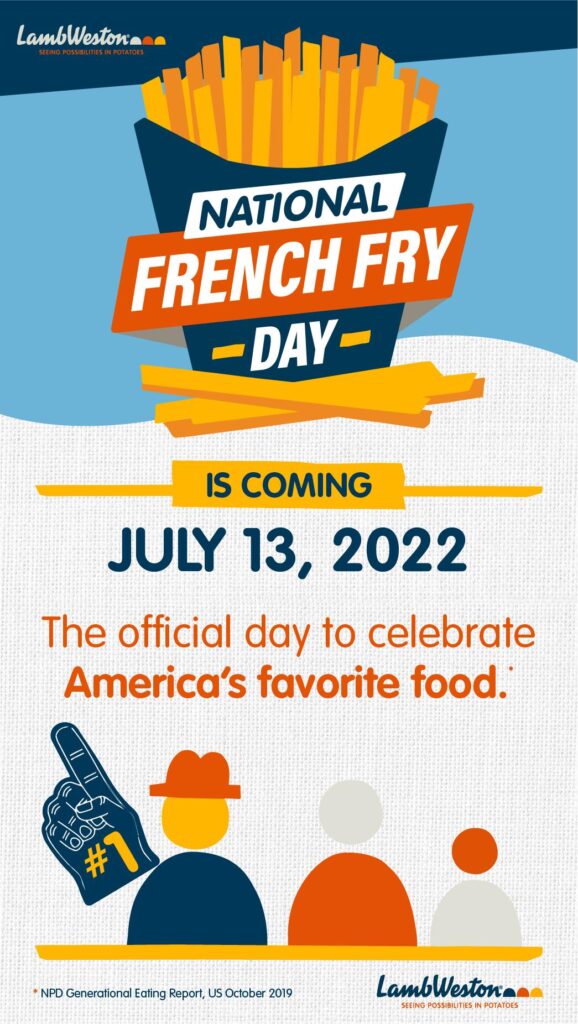 National French Fries Day is July 13th. Let's get ready!
Sign up here to access customizable business tools to keep your customers engaged, learn what's trending, and win rebates up to $500 by participating.*
Need help? Contact your local Direct Sales Representative to assist.
*See rebate for full terms and conditions.