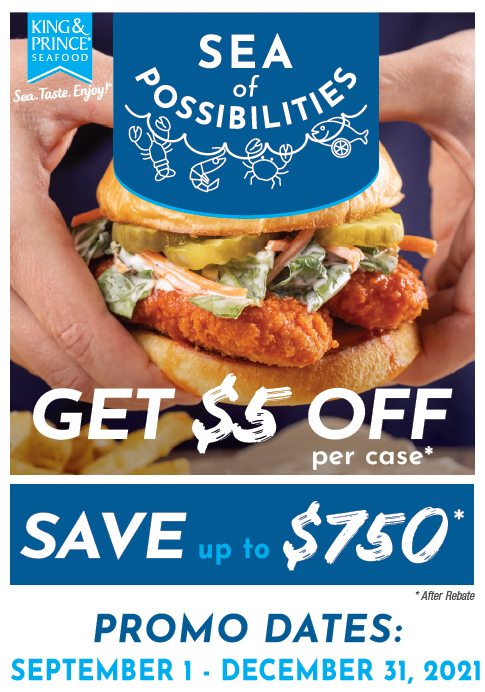 Speed-Scratch Seafood Solutions from King & Prince Seafood is an easy way to get that homemade look and flavor with less prep work!
Get $5 off per case if you purchase promotional items between September 1, 2021 to December 31, 2021.
See rebate form for rules and details of promotion.