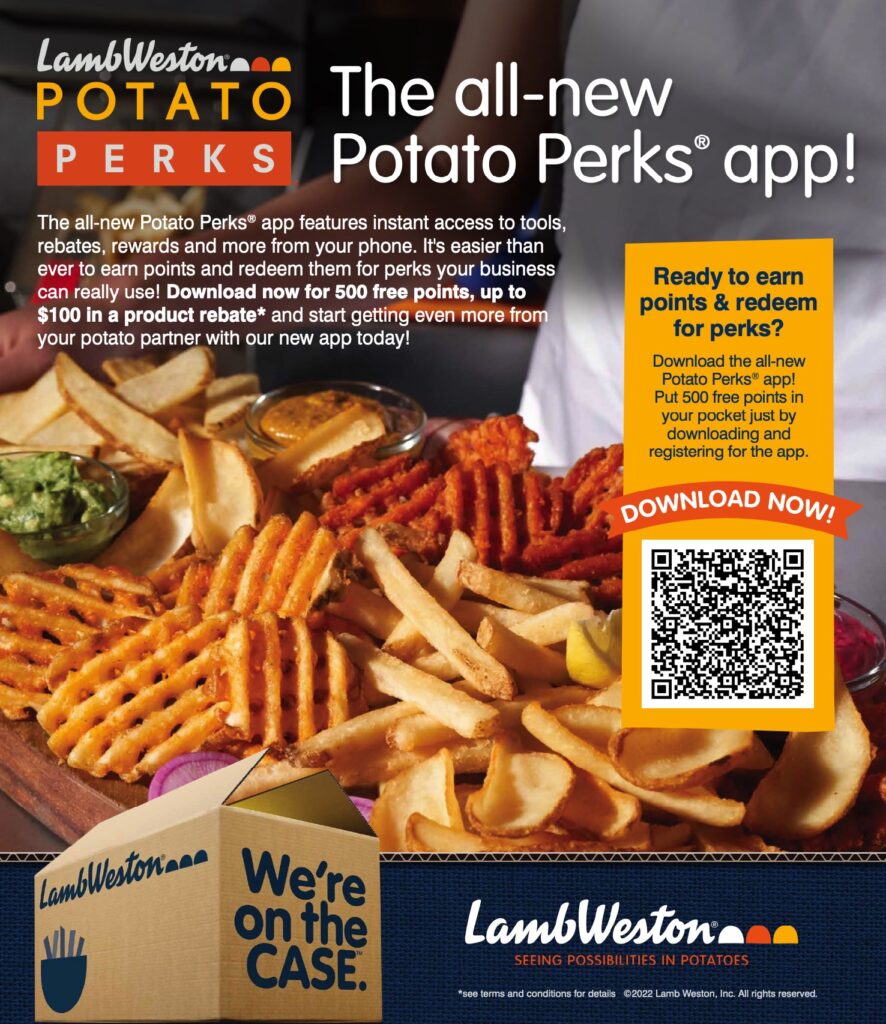 Potato Perks™ is now easily accessible from your iOS or Android mobile device.
Get the Potato Perks program at your fingertips! The app is now available on iOS and Android devices.
Get instant access to current consumer trends, recipe ideation, and product options all at your fingertips. As you use the app, you receive points that you can spend on Lamb Weston items for you and your business.
Sign up today to receive exclusive Perks and a $100 rebate on select Lamb Weston product!*
Access a $100 rebate* plus ongoing monthly perks. Sign up here today!
Need help? Your local Direct Sales Representative is available to assist.
*See rebate for full terms and conditions.